KML GPS free speed camera
Lufop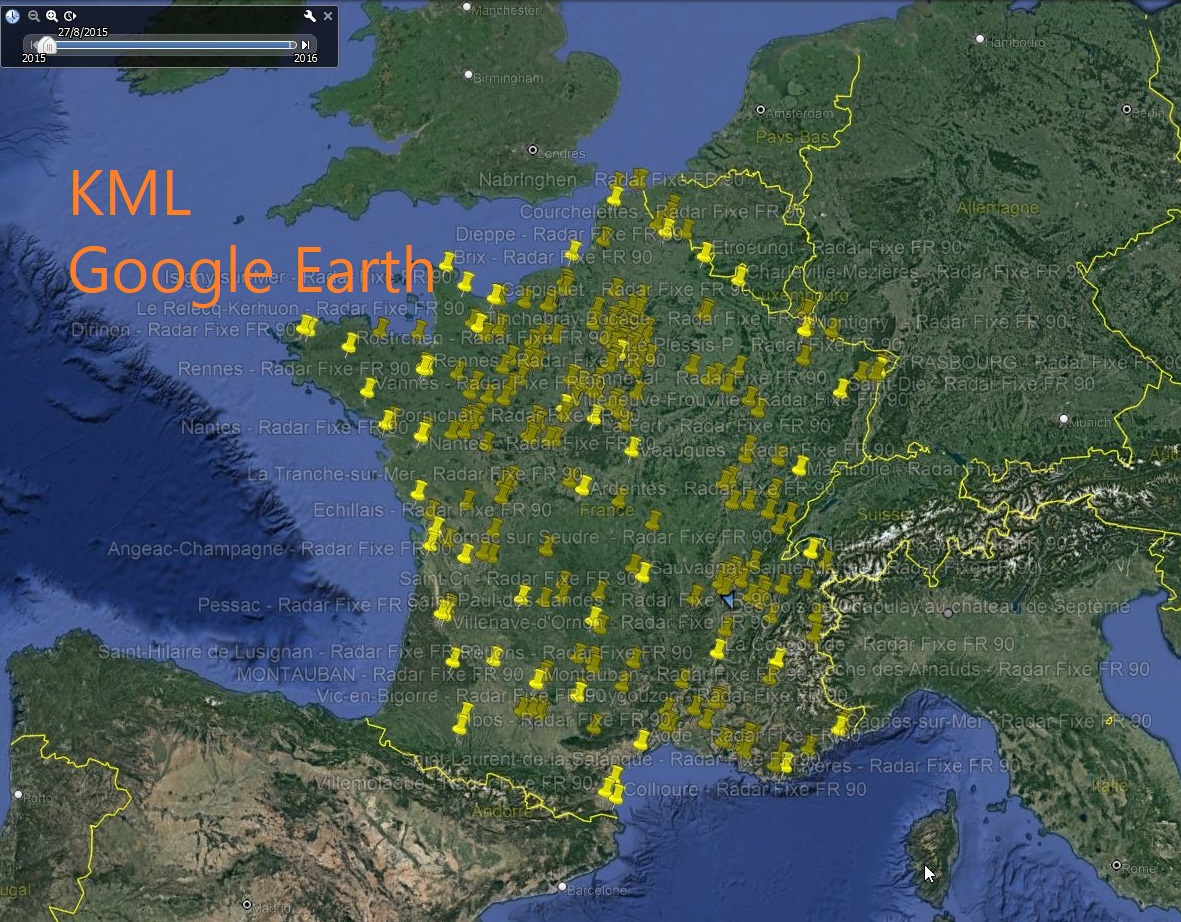 Here are the Lufop radar and danger zone files in KML – Google Earth format. I will update these files monthly, like the others.
Download the Lufop KML – Google Earth files of radar and danger zones to be informed of their location in real-time. These files are updated monthly to ensure accuracy. They contain a comprehensive list of automatic, construction, red-light, section, and urban radars in France and in other European countries such as Spain, Belgium, Switzerland, Great Britain, and Luxembourg.
With Lufop's KML files, you can easily import radar and danger zone data into Google Earth. You can zoom in on a specific area to see the radars and danger zones in the region. Additionally, if you notice a missing POI, you can easily add it on this dedicated page. Once verified, we will add it to our database so that all users can benefit.
Lufop's KML files allow you to avoid unnecessary fines and drive safely. They are compatible with GPS systems and help you navigate the roads with more peace of mind. By downloading these files, you will have all the necessary information to avoid radars and danger zones in your country and abroad. For safer and worry-free driving, download Lufop's KML files from our site now.
These files are updated for free every month, feel free to make or remake a donation to the site 🙂
Download:
Téléchargement : Radars au format KML 387.60KB
Nombre de téléchargements : 262
Date de mise à jour : 10/09/2023 à 09:45:02.
Description : Fichier Radars lufop au format KML (Google Earth)
Got a question or a problem? Come ask your questions on the
Forum
.
Si cet article vous a intéressé n'hésitez pas à
vous abonner aux flux par RSS,
directement

par eMail ou suivez-moi sur twitter @Lufop
Le site vous est utile? Soutenez le site lufop.net :

Auccun support n'est fait via les commentaires que vous postez ici. Si vous avez des questions ou un problème utilisez le forum, il est là pour ça.